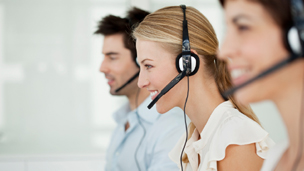 Under new legislation, companies will be prevented from charging more than the cost of a call to mobile or local landline numbers
The rules, set out in a European Union directive, are due to come into force on 13 June 2014.
Inquiry and complaint calls cost up to 41p a minute for mobile phone users.
David Hickson, of the Fair Telecoms Campaign, welcomed the government's decision, telling the BBC: "We've seen the words in the draft legislation. There's no get-outs. There's no cop-outs."
Read the full story on BBC NEWS.
If you're a business then you need to think about changing your customer helpdesk and complaint numbers from 084 and 087 for the change next year.
A great alternative to these numbers and a much more user friendly number is the new 03 number ranges which cost the same as a geographic number when called. For more information on this please speak to Direct Numbers today.