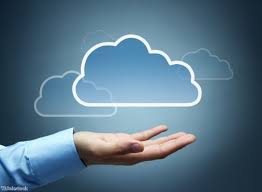 So firstly, what is a cloud phone system? It's basically a telephone network that runs over your internet connection and it's hosted in the cloud on a supplier's server which means you will not need any expensive PBX (Private Branch Exchange) kit to buy, rent or maintain.
A cloud phone system also gives businesses and organisations of any size the opportunity to have a professional and state of the art solution for the fraction of the price of a traditional legacy phone system.
We've highlighted below some of the key points why our customers are making the switch to a cloud:-
Cost – It's hosted in the cloud so you won't need to buy or lease a PBX box for your organisation. This also means you won't have to endure any maintenance costs for the up keep of this kit. No large CAPEX commitments when making the switch!
Cheaper calls – the calls are carried over your internet connection so they work out to be a lot cheaper than your traditional telecom network charges. Calling a UK mobile is just 4 pence per minute compared to BT's standard rate of 13.65p per minute + 17.06p set up fee*
30 Day contracts – Say goodbye to those long 3 year tie-ins that many of our customers have now managed to get out of. Rolling 30 day contracts are great for smaller businesses or start-ups that don't want to have to commit to such a long period.
Multi-site – Got more than one work site? With a cloud phone solution you can link up all your offices, shops, restaurants etc under the one phone system without having to have kit installed at each location. All calls between these locations would be free as well.
Never miss a customer call again – Benefit from a variety of call features that are easy to use and set up. Stop missing customer calls by using services like call queuing and time of day routing. Set up a professional sounding IVR menu for your callers and redirect calls to the right department.
Clever smart phone app – The smart phone is a big part of our lives these days so benefit from having your work extension with you when you are away from the office. Make and receive work calls with our smartphone app means you can work remotely and stay in touch with your customers wherever you are.
Scalability – It's a system that will grow with you without having to spend a fortune. Hiring new staff? New extensions can be added quickly and easily to your existing set up without having to spend a fortune doing it.
Plug n Play – If you're like me then I still like to have a phone on my desk. With a large selection of pre-configured phones you literally just need to plug these into your available internet port and they are ready to be used.
Quality and reliability – Interconnected with BT data centres and 99.9% TUV certified means excellent crystal clear call quality.
Integration – Using a CRM like Salesforce or Zoho? Then bolt it on to our cloud phone system for a fully integrated CRM phone system. Of if you're after full enterprise capabilities then integrate your cloud phone system with Skype for Business.
Looking to the future, BT have already announced that they will be switching off their traditional analogue PSTN and ISDN lines by 2025 so it makes sense to start looking at switching from a traditional legacy style phone system very soon.
Want more information on how to make the switch to a cloud phone system or if you would you like to see a demo then speak to us today at GO Telecom.
*BT call costs may vary. Always check directly with your supplier.